---
You've read the article in Mint magazine, so now you should have all the basic ingredients to create a powerful campaign. Now that's covered let's look at ways to tackle how you're going to send it out.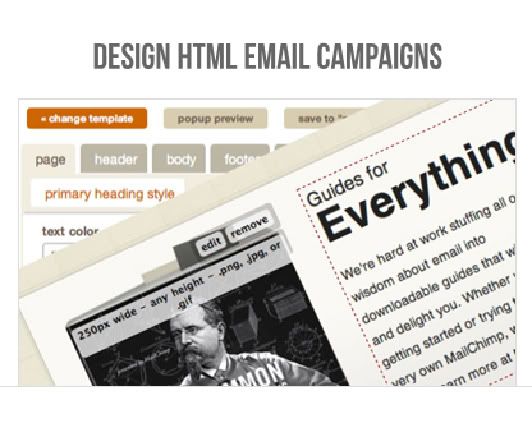 There are several online software packages that can help you with your e-mail campaign and I'm going to recommend www.mailchimp.com. MailChimp will guide you through the process with tutorial videos hints and tips. The free package allows you to email up to 500 contacts in one go and you can create a HTML version which acts as an Internet page. This allows users to 'click through' to your website and this can be tracked.
The tracking feature is an amazing way to understand what your customers are looking at and how many have opened the e-mail. The collected data is displayed in table format and it will provide information about what could be your most popular product.
For your campaign to be successful you have to be organised and motivated but more importantly this next step is crucial – Follow up with a phone call! From here it's down to your sales technique but don't be afraid. Have a look at this video from sales expert Nigel Heald. There are 3 in the series and are free to watch. I have attended his training sessions and I highly recommend watching them. He opens your mind to fantastic techniques for approaching sales calls and how to make them successful.
Direct Mail
As I mentioned earlier targeting the right audience is key and this is the same for direct mail. A blanket e-mail or flyer will not appeal to ¾ of your recipients. Consider your audience and decide which part you want to focus on. Let's take a hairdresser who is opening a new salon, for example. We can already split 50/50 female/male say we chose female then we can drill down further to young fashionable/OAP/business women. She decides she would like to aim her marketing campaign at young fashionable women and so the products and styles she chooses for her flyer represent this. She can then target where to post her flyers – college/university, trendy shops, and residential areas would be a good place to start. During this time she will have brilliant opportunities to talk to potential customers build relationships which develops trust.
Now you have the fundamentals to start your campaign you need to focus on the design and the message you are going to put across. The design and aesthetics are vital to the success of your campaign. Ensure your design is professional and remember it represents you or your company.